Best of the Best: The Star & New and Notable
The Star
Andiario
106 W. Gay St., West Chester
484-887-0919 / Andiario.com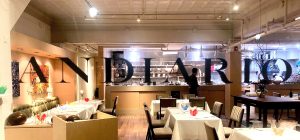 What can you say about Andiario? That it's been a top restaurant since its 2018 opening? That it continues to attract press for its food and its chef, Anthony Andiario (57.5k Instagram followers)? That the New York Times' recent recognition (top 50 restaurants in America) turned West Chester from a dining destination to destination dining? There's so much to say. Their weekly set dinner menus ($75+, wine pairings, options or BYOB; and always including pasta) still highlight "the bounty of Pennsylvania produce." Book your table (online only) starting the 20th of each month for the following month's dinner, Wednesdays–Saturdays. January 20th is the next menu posting. Set a reminder!
New & Notable
Fiore Rosso
915 Lancaster Ave., Bryn Mawr
484-380-2059 / FioreRossoPHL.com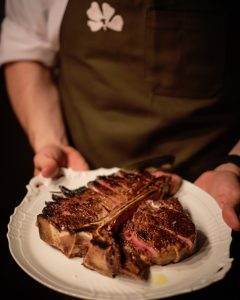 The most polished addition to our restaurant scene is a steakhouse from acclaimed restauranteur Marc Vetri (Vetri Cucina, Fiorella). Fiore Rosso (red flower) transformed the Enoteca Tredici space by opening it up, removing the tree and hanging serious art — Picasso, Miro — to compete for attention with the towering meat-aging case. Options range from a Creekstone Farms 40-oz. bistecca alla fiorentina to 8-oz. Snake River Farms wagyu rib cap ($168 to $85). Some diners split a steak and add a pasta, signature warm salad (pancetta, egg) and focaccia from the short-ish menu, as compared with nine pages of wines and spirits. Don't expect baked potatoes and wedge salads at this splurge destination, but do order the sublime budino.
Bardea Steak
608 N. Market St., Wilmington
302-550-9600 / BardeaSteak.com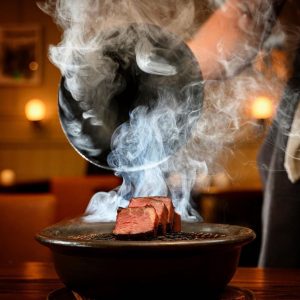 "One of America's most anticipated restaurant openings in2022" is how Vogue announced the arrival of Bardea Food & Drink's sister (James Beard semifinalist), next door in Wilmington. Chef Antonio DiMeo (also a James Beard semifinalist) dubbed Bardea Steak a "Kingdom of Meat," with a lengthy menu describing five types of cattle (including Chianina) and nine cuts of beef (sold by the ounce, ask your meat sommelier), as well as kangaroo, elk, bison and ostrich options. Chef DiMeo's artistic flair, inventive techniques (koji aging) and show-stopping presentation (lychee foam, tableside prep, cocktails with sparklers) contrast with Vetri's approach at Fiore Rosso. Sample the $90 flat iron flight from three different breeds with dishes from the menu next door for double dining delight plus great dining theater.
Quoin Restaurant
519 N. Market St., Wilmington
302-446-5600 / TheQuoinHotel.com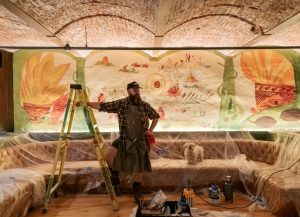 We love hotels with onsite bars and restaurants, so we look forward to seeing what develops at the new downtown Quoin Hotel in the former Security Trust & Safe Deposit Company Building. This Victorian Romanesque brownstone houses 24 unique rooms along with three public eating and drinking options. The 155-seat cozy restaurant, with banquettes and courtyard dining, serves up a mix of southern French/northern Italian fare, much wood fired, complemented with old-world wines. Downstairs in the former money room is the Simmer Down, with a speakeasy vibe, the place for classic cocktails. And on the penthouse level is Wilmington's first and only rooftop lounge boasting views of the Old Town Hall steeple and sunsets.
Buena Onda
220 N. Radnor Chester Rd., Radnor
484-430-4900 / BuenaOndaTacos.com
The concept for the new Buena Onda (good vibes) is beachside surf shack, though it's in a Radnor strip mall between Estia Taverna and Honeygrow. This Baja-themed sister restaurant (Rittenhouse, Fairmount) from Iron Chef Jose Garces brings plenty of specialty seafood — batter fried and grilled fresh fish and shrimp — as well as tacos, burritos and bowls filled with chicken, pork, short rib and mushrooms. The fast-casual eatery has something for everyone — beer, sangria and margaritas for adults, plus a kids' menu and churros for everyone. Pick up, delivery and franchising available.
The Pullman Restaurant
39 Morris Ave., Bryn Mawr
610-727-0777 / ThePullmanRestaurant.com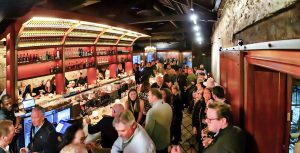 A rail car dining experience on the south side of SEPTA's Bryn Mawr station? Perfect form meets function at this new incarnation of the former Tango location from the mother-daughter team, Roni and Jennifer Hammer. Look for a sleek, retro ambiance in the 7,000-square-foot renovated space, with mahogany, brass and crystal details. Velvet upholstery defines cozy nooks in the 145-seat restaurant with 21-seat bar. The lunch and dinner menus are mainly American food, with twists and old-school flair — foie gras, 16-oz. tomahawk steak, sturgeon caviar. Order from the Portfolio cocktails — Vespers martini, Bee's Knees and, of course, the SIdecar. Now imagine you're on the Orient Express.
Two Fourteen
214 W. State St., Media
724-904-9139 / TwoFourteenRestaurant.com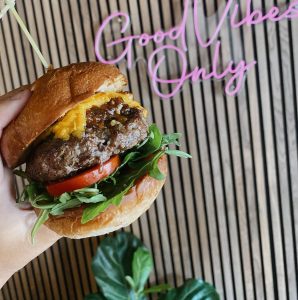 The chic, modern redo of Diego's Cantina by veterans Loic Barnieu (Sterling Pig) and Chef Mike Hackett (House) has an almost Center City vibe. Snag a booth, table, outdoor seat or stool at the bar for brunch, lunch, happy hour or dinner. Cocktails, curated by the Split Rail Tavern team, include the Media Mule, County Wide, and Sweater Weather plus 214-styled mocktails, wine and, of course, Sterling Pig brews. Brunch fans love lobster frittatas and Moroccan Benedict. The 214 wagyu burger with bourbon bacon jam, 12-oz. ribeye and crispy duck breast are other hits. A welcome addition to dining on State Street.
Bierhaul
341 Thornton Rd., Thornton
610-550-3440 / Bierhaul.com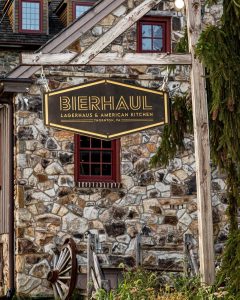 We're happy to see an 18th-century stone landmark (hospital, post office, Pace One Restaurant) find new life as a sprawling European-style beer garden under James Mullally and Loic Barnieu (busy guy). Open last summer, this indoor-outdoor spot hosts events, music, comedy, cornhole and more action. Don't look for typical bar food or local craft beer here. The 20-some taps lean toward European brews, and the menu spans dishes from a charcuterie board, lobster grilled cheese, bier-braised bratwurst and steamed mussels to fish and chips and creative cocktails (S'mores Old Fashioned, Smoke Show, Supreme Port Justice). Makes you yearn for warm weather.
VK Brewing Co. & Eatery
693 E. Lincoln Hwy., Exton
484-873-3199 / VKBrewing.com
The historic Ship Inn building sails on, but under the flag of VK Brewing Co. & Eatery, a veteran-owned business offering hand-crafted beer, delicious food and friendly atmosphere. The main restaurant space seats about 100, with brewing happening in the nearby former stables building. Look for classic styles, including IPAs, and many ale styles such as stouts, porters, Belgian-styles and wheat beers. Food testing (upscale pub, pizzas and more) and construction of the raw bar were completed in advance of their late November opening.
Will's and Bill's
324 Swedesford Rd., Berwyn
484-318-8538 / Wills-Bills.com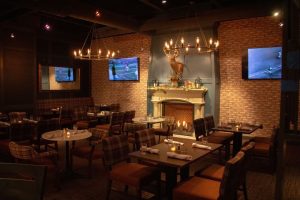 When office workers stopped lunch and happy hour visits to the former McKenzie Brewhouse near Route 202 in Berwyn, the father-son owners pivoted and created Will's and Bill's, a neighborhood hangout with a ski-lodge feel (two fireplaces, taxidermy wall decor and fondue on the menu). The 200-seat restaurant/bar/brewery exudes a family-friendly atmosphere now with its tartan plaid upholstery, piano music and Sunday meal menu (chicken parm, Caesar salad, gelato, glass of wine all for $25). A broad, yet upscale menu (duck eggrolls, truffle fries) ranges from raw bar selections to burgers to 16-oz. ribeye. Sip 12 house beers, an impressive lineup of aged whiskeys, bourbons and more, plus a selection of wine and cocktails as you try to identify the Wills and Bills in the portraits that are hanging on the walls.
Tratorria La Tavola
127 State St., Kennett Square
484-731-4176 / TrattoriaLaTavola.com
Add another Italian eatery to Kennett's dining scene — this one across the street from longtime favorite La Verona. Promising the culinary traditions of Italy enriched by modern flavors, with pasta and bread made onsite, Tratorria La Tavola (meaning "table set for a meal") in the former Byrsa Bistro space has been getting strong reviews. Choose antipasti, salads and pizzas along with prix fixe proteins (chicken and veal parm) and pastas (spaghetti carbonara, penne alla vodka), seafood (branzino, salmon), plus gnocchi and risotto (with local mushrooms, of course) at this BYOB. The specials get raves as does the patio dining, in season.
Twenty One Pips
24 Cricket Ave., Ardmore
610-228-2711 / TwentyOnePips.com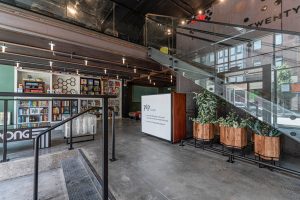 Satisfy your brain and your palate at this board game restaurant (21 dots or pips are on a
six-sided die). Yes, games and grub. Head to Ardmore for a meal or just a coffee or cocktail and some friendly competition playing over 600 board and card games, or at two Skee-Ball lanes, Pong and arcade games. Pick your own game or get a Gametender's recommendation and help with the rules. Food is mostly sharables and pub fare (chicken pips, flatbreads, salads), Herman's coffee, themed cocktails (Professor Plum) and a Pips-Squeak menu for kiddos. $5 per person gets you two hours of Candyland, Trivial Pursuit or a new obsession.
Persis Indian Grill
541 Wellington Sq., Exton
484-341-8445 / PersisExton.com
Eagleview's Restaurant Row added some spice to its lineup (Al Pastor, Bluefin, Suburban) with Persis Indian Grill, part of a national franchise and first PA location. With a menu heavy on vegetarian options (more veggie apps than non-veggie!), Persis gets rave reviews from vegans and vegetarians on websites like Happy Cow. The authentic dishes go beyond curries, featuring chefs specially trained in preparing biryani in the traditional way. You'll find your favorites — samosas, curry, vindaloo, tikka masala, butter chicken, choices of naans and roti, lassis and Indian desserts. All in the former Nudy's Café space.
King's Tavern
313 W. Kings Hwy., Coatesville
484-786-8120 / KingsTavern.net
The couple behind Chadds Ford Tavern's revival have a new challenge: changing Mr. E's Tavern & Fine Food into a white-tablecloth restaurant off Kings Highway in Coatesville. Chef Phil Ferro and fiancée, Kate Hussey, oversee an extensive menu of fresh food made onsite — prime rib eggrolls, smokehouse BBQ, chicken parm, stuffed lobster tails and a 40-oz. tomahawk ribeye, for example. But it's the weekly specials that caught our eye: Martini Mondays, Buck-a-Shuck Thursdays, Sunday Funday (burgers and bourbon), along with Tomahawk Tuesdays, when for $100, two can dine on an appetizer, salad, French beans and that 40-oz. steak, plus dessert (as if that's possible). Watch America's Best Restaurants on YouTube for more.
Record Kitchen + Bar
206 E. Lincoln Hwy., Coatesville
484-784-5483 / TheRecordCoatesville.com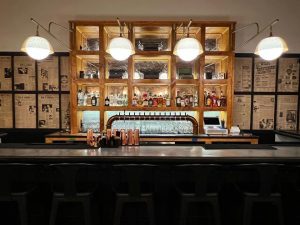 Opened in November, a second restaurant adds to Coatesville's revitalization buzz, a few blocks from Midway Arts and two miles from Kings Tavern. Located in the former office of the Coatesville Record and boasting a wall of framed newspaper front pages, this is the latest venture from the Mark Lane Property group, which has three other restaurants in East Falls, Philadelphia (In Riva). Serving contemporary food highlighting wood-fired pizzas, pasta and sandwiches, this spot stays on theme with menu sections (Headlining, Hot Off the Presses, Featuring) and themed drinks (Pulitzer, Page Six, Centerfold). There's beer on tap (2SP, Victory, plus national brands), plus cider, seltzer, spiked tea and wine.
MaGerk's Pub & Grille
174 Eagleview Blvd., Exton
267-946-5777 / MaGerksPub.com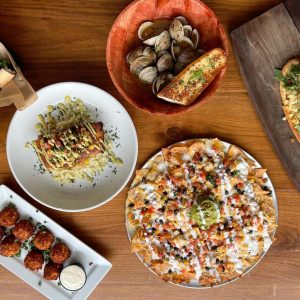 We needed another sports bar, right? With lots of TVs, game-day ambiance and a full pub-grub menu? MaGerk's (named after the owner's daughters), the sixth in this Baltimore-based chain and third in PA, started with the goal of serving great cheesesteaks. And there are several on the menu, including a hoagie version (with tomato, lettuce, onion, mayo), chicken cheesesteak and the Pounder (16 oz. of ribeye steak). Expect plenty of apps (jumbo crab pretzel, even a healthy Med platter), tons of tacos, sandwiches, burgers, entrees and more. Broad beer selection, from Bud Lite to Blue Moon to Guinness, plus a few locals (Levante, 12 Stables), wine and cocktails.
Rivertown Taps
226 Bridge St., Phoenixville
RivertownTaps.com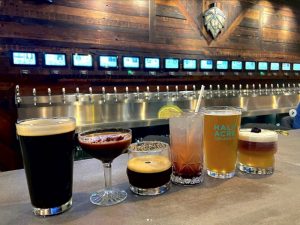 They had us at self-pour tap wall! Yes, another place for beer in Phoenixville. This family-owned business, headed by Lewis Leiterman, winner on Guy Fieri's Food Network show, "Guy's Grocery Games," opened in November across from the Colonial Theatre. The lively menu includes small plates such as cheesy birria quesadilla, truffle poutine fries, plus salads, No Fork Needed and main courses. Choose from branzino to cassoulet to farrotto (farro risotto) and Phoenixville Hot Chicken & Waffles (what Nashville wishes it was). Cocktail list features the trendy Negroni Sbagliato and one called "Needs a Name," with pickled ginger, pear and Revivalist gin. About that tap wall — it serves beer, wine, cider and kombucha, sold by the ounce with a smart card.
City Buns
34 S. High St., West Chester
484-623-2068 / CityBuns.com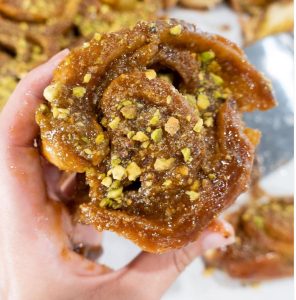 We like big buns, and we cannot lie. And City Buns has ginormous cinnamon buns plus unique variations on classic flavors (lemon blueberry, pistachio sticky, Nutella s'mores, pumpkin spice latte, cookie butter & jelly — check Instagram for availability). A half dozen sets you back $30 but sets you up with plenty of gooey goodness to share. Baked fresh daily from scratch and sourced mainly locally, the buns have been available 8 to 4 (closed Tues.) since the September 2022 opening. Chester County native and baker Vicky Lambert recommends ordering early online to get your faves.
Salty Paws
27 W. Gay St., West Chester
484-667-7122 / SaltyPawsIceCream.com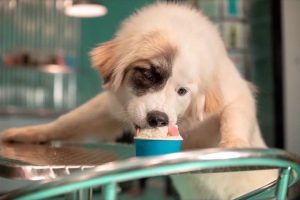 Yes, we know this is an ice cream shop for … dogs. But it's part of the first doggie ice cream shop group in the county, according to their website, with a Rehoboth Beach location opening five years ago and more outlets nationwide. Pamper your pup (or cat) with cones, waffle bowls or dishes full of dog-friendly ice cream (peanut butter, bacon, pumpkin spice and more) with toppings (chicken, steak, venison) along with bakery goodies. Come for birthday parties, ice cream socials and yappy hours. More merchandise — spa products, doggie beer, treats — are also available.
De La Terre BYOB
47 W. Lancaster Ave., Downingtown
610-269-2431 / DeLaTerreBYOB.com
Not much more than a Facebook post and website with menu at press time, but the promise of a neighborhood bistro in the heart of historic Downingtown pairing warm charm and intimacy with French classics and inventive regional fare sounds worth waiting for. Scheduled for a December 13 opening.
La Scala's Fire
44 W. Gay St., West Chester
LaScalasFire.com
More Italian food coming to West Chester! Not sure when, but it will have a great location on the plaza with the fountain on West Gay that's been home to Sedona Taphouse. Other locations in Villanova, Philly and New Jersey.
back to top