Best of the Best in Delaware
Buckley's Tavern
5812 Kennett Pike, Wilmington
302-656-9776 / BuckleysTavern.com
Almost 100 years after its culinary opening, Buckley's Tavern still attracts fans to sit at barstools, fireside tables and porch seats by the garden. Cross the state line into Delaware for Sunday brunch hot cakes, seafood Florentine omelets, lip-smacking cheese potatoes and family-style meat plates. Return later for salmon cakes topped with sesame seeds, mushroom soup, burgers and ahi in the laidback atmosphere of a historic home. At the bar or table, beer always flows — Old Speckled Hen from England or local Krauch's Creation by Wilmington Brew Works. Or try a cocktail to match your mood — Steel Blu Spring Water with Delaware vodka or a Spicy Margarita. It's what keeps a tradition going.
La Fia
421 N. Market St., Wilmington
302-543-4474 / LaFiaWilmington.com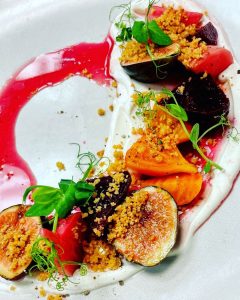 La Fia is known as one of the best restaurants in Wilmington for a host of good reasons. Every course on the prix fixe menu that changes seasonally with sustainable ingredients and creative combinations from Chef Bryan Sikora is exceptional. First course duck leg confit with pomegranate and sesame granola gets kudos from fans, as does second course ribeye cap steak with mushrooms and miso caramel. And where else will you find divine sweet potato and orange cake with blood orange mousse and hazelnuts? In the bistro's warm ambiance in the historic district, knowledgeable staff can help you pair a perfect wine with each dish.
back to top