Best of the Best: Drinks
In addition to a bounty of food news, there's also a big gulp's worth of developments for the sippers among us.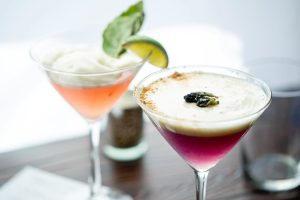 Famed Amani's BYOB in Downingtown opened Amani's North, upstairs, as a craft cocktail bar also serving local beer and select wines,alongside small plates. Partnering with Boardroom Spirits, they bring a creative cocktail menu (blood orange cinnamon smoked old fashioned, others with smoke bubbles), elevated bar food (prosciutto & fig flatbread), special events (rum cocktail classes, bourbon tastings) and generous Happy Hours (Mon.–Fri., 4 to 6; Sat. & Sun. 1 to 3).
This time downstairs from the anchor restaurant (Stove & Tap), Good, Bad & Ugly is a modern twist on an old-fashioned dive bar (though decidedly upscale and not very dive-y), with a western saloon vibe emanating from imposing murals of Clint Eastwood, cowboys and horses.There are games (pool, foosball, shuffleboard), music, sports (six 60-inch TVs) and drinks. Sample a dozen beers on taps at the 80-foot bar, or quick cocktails (lots of tequila, WC Ranch Water) and bar food (try the Tap Fries).
Manatawny Stillworks, from the Lenape meaning "the place we meet to drink," added a new spot to sip their small-bath American whiskeys and other spirits in Ardmore, expanding from the Pottstown Circle of Progress, Passyunk and Fishtown locations. The eastern Main Line bar, tasting room and bottle shop promises the craftiest cocktails in their space for 50 guests. Maple whiskey and apple brandy are just two options to warm you up this winter.
Also in Ardmore, Char & Stave Coffee Roasters, an all-day café and cocktail bar, serves up coffee made by whiskey people, the Bluebird Distilling folks. So, it's coffee by day and cocktails, music, poetry and more by night. Wondering about the name? Stave is the word for the wooden pieces that make up the bourbon barrels and char is the process of burning the inside of the barrels to impart flavor as the bourbon ages. Caffe Negroni, anyone?
We've always been pushovers for beer gardens, but Longwood Gardens' version was a special treat, especially for throngs of thirsty visitors to the Bruce Munro light installation. String lights over picnic tables set the mood in warmer weather (closed Nov. 13). Local craft beer (Levante, Sly Fox, Victory, Yards and two Longwood flavors) plus pizzas and pub grub available, with heartier fare at the adjacent Café (mushroom soup, salmon). Hoping for its return in 2023.
A third brewery plans to open in Downingtown. Dublin Brewing, helmed by Ireland-born owner and brewer Brendan Fitzgerald (a 30-year home brewer), will produce a variety of styles: Irish dry stouts, IPAs, saisons, red ales, lagers and barrel-aged beers in their large space comprised of taproom, brewhouse, fermentation and kitchen (healthy, Mediterranean food) plus a winemaker. Look for a 30-foot bar, games, indoor-outdoor beer garden, deck and stage. Fitzgerald is DIYing it, so it's a process.
Coatesville-based Animated Brewing Company expanded with a second location — this one in Parkesburg. It's late November opening on Drinksgiving (day before Thanksgiving) was well attended by local beer fans. Located on busy West First Ave., the thousand-square-foot taproom and former gas station has inside seats for 35 to enjoy 40 craft beers, with 12 on tap. Food trucks will provide the eats to accompany your choice of brew, like the namesake Animated Pale Ale, dry hopped,5% ABV and $6 pint.
In wine news, West Grove's Kruetz Creek Vineyards was bought by Kyle Jones, formerly of Nissley Vineyards & Winery in Lancaster County.The Kirkpatricks retired after 25 year of winemaking, selling their eight acres, now named The Acadian Wine Company. The initial wine release and Acadian tasting room opened in May 2022, offering wines from the Estate Selection, Regional Curation and Pride of the Lake Side (that's Lake Erie), including red blends, Crown Red and Tidal Red.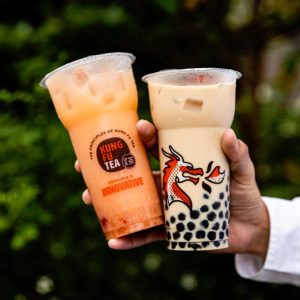 Finally, bubble tea news is … bubbling, especially in West Chester, which last August added Kung Fu Tea (in the former Starbucks location) to Tsaocaa (around the corner) and One Zo to the east, making a trifecta of options in one town. And we admit it — we don't get the fascination, even after researching it. Yes, it's a highly customizable Taiwanese drink with several names (milk tea, boba) that blends a tea base with choice of milk, fruit and fruit juices, plus the signature "bubbles" of soft, chewy tapioca pearls that sit on the bottom but get slurped up through the wide straw. Maybe if we Instagrammed our technicolor order?
back to top