Been Down So Long … It Looks Like Up to Me
Senior Communities versus COVID-19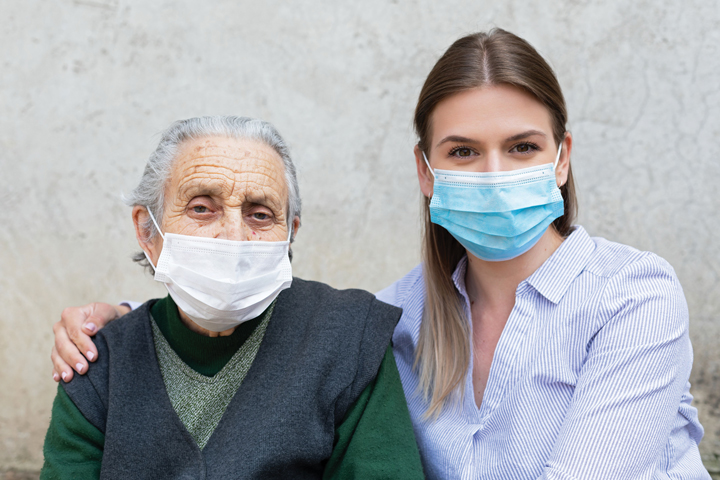 Perhaps no one has had a harder time coping with the COVID-19 pandemic than our senior communities. As the pandemic progressed, we were told seniors were exposed to the highest risk of infection. Nursing homes were epicenters. Perhaps a few other places had it worse, but many of the reasons for choosing a senior community—care, safety, assistance, entertainment—were potentially compromised.
With these sad stories filling the news, we were delighted to find the best of our senior communities have fared well under such trying conditions. Though County Lines did not conduct a thorough survey, it found, with few exceptions, senior communities in our area did not experience any coronavirus confirmed cases!
And we wondered how.
Acting Early
The leaderships attribute their success in so far keeping COVID at bay to good planning. The Kendal-Crosslands Communities in Kennett Square, for example, reported they were "ahead of this pandemic from the beginning."
Shipley Manor in Wilmington reported it "got a good jump on things … and went into shutdown a week before everyone else."
Friends Home at Kennett had implemented most of the guidelines before they were mandatory.
In Lititz, Luthercare activated its corporate pandemic response plan on March 3, stressing the "serious nature of taking proper precautions and infection controls and practicing social distancing to protect themselves from the spread of the virus."
Listening to Staff and Expertise
The communities also credit their staffs: the heroes of COVID-19. At The Hickman in West Chester, an Infection Preventionist has been doing daily rounds to confirm that all people in the buildings are in compliance with precautionary protocols.
Similarly, Friends Home at Kennett has had an Infection Preventionist on staff to implement the protocols and recommendations of the Pennsylvania Department of Health and Centers for Disease Control. Dot Folz applauded her staff, calling it "nothing but miraculous." Executive Director Christine McDonald says, "It really has been a team effort … keeping abreast of new developments, sharing that information with your colleagues, and practicing creative listening to make sure your fellow workers are in good spirits and are up to date on new data and procedures."
Emphasis on Procedure and Hygiene
Barclay Friends, like others, stepped up screening and hygiene. It screened residents for temperature, blood oxygen and symptoms as well as required staff, residents and visiting medical providers always to wear masks.
New residents were quarantined. Residents were allowed private rooms. A no-visitor policy was implemented, though closed window visits by family and friends were arranged.
All common spaces such as living rooms, dining rooms, meetings rooms and lounges were cleaned several times a day. "High touch" surfaces—tabletops, handrails, doorknobs, keyboards, public bathrooms—were cleaned more frequently, while hand sanitizer was made available throughout the community. All resident rooms, upon discharge, were disinfected and cleaned thoroughly before another resident was admitted.
Testing and PPE
Testing was an issue for the communities, especially at first. The Hickman, for example, was initially unable to acquire the right tests or get labs to process them in a timely manner. The same was true for Personal Protective Equipment (PPE). Ultimately, Chester County did supply antibody tests kits and The Hickman was fortunate not to have any residents test positive or show symptoms.
For Barclay Friends, accessing PPE has been a continuing struggle. They have put "considerable effort into identifying sources of masks, gowns, face shields, gloves and other PPE needed to care for those in our care effectively and safely." Now it continually assesses its need to make sure it's "fully prepared now and into the foreseeable future."
The Challenge of Isolation
All the communities, of course, went into lockdown. At Eagleview Senior Apartments in Exton, for example, all social and communal programs were cancelled, all residents and visitors were required to wear masks in common areas of the buildings and practice social distancing. Group gatherings in common areas or anywhere in the buildings were not allowed, and visitors were limited to essential visitors and delivery personnel only.
At Shipley Manor residents were strongly advised to stay in their rooms. The restaurant-style dining, as well as socials and activities, were shut down. Breakfast, lunch and dinner were delivered by staff to the residents' rooms.
The feeling of isolation was hard, but the communities found ways to cope. At The Hickman, the staff and residents initiated "hallway activities." "Musicians stroll, play to each room that would welcome a serenade, and take requests. The arts and crafts cart visits each room daily with materials for creative activities. Magazines, books and refreshments come around and the staff tell jokes and riddles, discuss topics from the newspaper, and engage in personal and group movement classes and recreation," they reported.
Morale, With and Without Technology
Kendal-Crosslands' residents discovered "unimaginable good can come from a world-wide tragedy." One resident says, "I'm happy with social distancing rules … I've learned a lot not only from different Zoom classes but other on-line lessons, books, readings, exercises and meditation."
Joe Giffin of Shipley Manor observed, "To help fight loneliness and isolation, residents were checked on regularly. I noticed firsthand how a simple hello can go a long way. We taught the residents how to use FaceTime and Zoom so that they could see their families. A few family members would even come to the windows and see their loved ones."
SageLife, which operates four communities, Plush Mills, Echo Lake, Kyffin and Daylesford Crossing, says, "When tech support is needed, we have helped keep residents in touch with family members via FaceTime and Zoom. Residents simply sign up and a staff member comes to their apartments to help connect them with loved ones."
At Eagleview Apartments, the residents miss the daily socialization and regular programs and activities, but "plan to have a big birthday bash when we can all be together again." Meanwhile, the community partnered with the Eagleview Farmers Market and local restaurants to provide residents with a hearty meal or a bag of groceries each week. Local restaurants provided free take-out delivery service. Residents also took advantage of Rover's short-notice scheduled trips to grocery stores for early morning seniors-only shopping.
Providing Access in Spite of Obstacles
Creativity was key in avoiding infection. SageLife expanded its use of "telehealth." "Visiting the ER for non-emergency reasons during the height of the outbreak was being tracked as a source of infections. Telehealth combined with our 24-hour care staff has been a huge benefit at a time like this." Barclay Friends also encouraged meeting with physicians through telemedicine.
Looking at the Future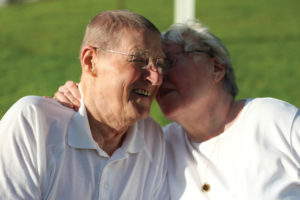 The open question is, when will it all end? Kendal-Crosslands senses a 'new normal' is emerging. "Slowly, the community can open their outdoor pool, provide outdoor exercise classes on their 500-acre campus, and some services can resume but with proper mask wearing, social distancing, and contact tracing measures."
We all hope so. Meanwhile, we can take comfort that our senior communities are acting safely, responsibly and with foresight.
back to top