Basics of Equine Insurance
At your home, at the barn or in the ring, accidents can happen to your horse.
The Romans had an expression that applies perfectly to the horse business: "caveat emptor" or "buyer beware."
This expression also applies to the complicated issue of insuring your horses. Insurance policies are not purposefully designed to be unreadable, but all too often that's the horse owner's experience. The print is invariably small, the language is arcane and often includes double negatives, there are complex provisions like deductibles, exclusions and co-insurances, along with a myriad of options from which to chose.
Plus there's a wide variety of policies to choose from: equine mortality, major medical, surgical coverage only, loss of use, and trip transit policies, to name a few.
Barn, farm and ranch owners, along with members of horse clubs, have even more risks and policies to consider (and are beyond the scope of this introduction).
Confused yet? So how do you make sense of it all?
First, do a little homework. Then search for a reputable agent with a background in horse management—someone who knows the difference between combined driving and combined training as well as a hock from a hole in the ground. The agent also needs to be willing to answer your questions promptly and clearly.
Most importantly, you need to find someone who understands your passion for horses.
Some Basics
Equine insurance policies are similar to most liability and life insurance policies—there's a legal contract in which the underwriter of the policy agrees to indemnify the insured for losses that occur under specified terms. The cost for this protection is the premium, which is a percentage of the amount insured, or the policy limit.
For equine insurance, this limit may be an amount up to "the market value" of your horse—an amount the underwriter agrees to pay, generally based on factors such as the horse's age, breed, use, level and value.
If you're unable to replace your horse in the event of a loss, or even more importantly, if you can't afford the considerable costs of veterinary care should your horse suffer a serious illness or injury, insurance can be a good way to mitigate those risks.
Horses are like family and so we don't want economics dictating the quality of care available.
Market Value
As I've mentioned, the underwriter agrees under the terms of the policy to pay up to the "current market value" of a horse. If you've recently purchased your horse, it's easy to establish that purchase price as being the current market value.
But some situations require more evidence. For instance, if you bought a horse cheaply as a prospect and then discover it has more talent than you anticipated. As a result, its value can increase significantly. It's important to keep your agent abreast of this good news, so you can justify an increase in the insured amount.
Of course, the reverse is all too often true. If the horse doesn't perform as expected, unfortunately you'll need to reduce the insured value in line with the decreased current market value.
If you bred your horse yourself or it was given to you, a knowledgeable insurance agent will ask some pertinent questions to help establish the correct value.
As you may expect, speculative value, sentimental value, replacement cost or losses of profits are not a part of the calculation.
Horse Health
The most important thing for an owner, trainer or veterinarian to know is the health history of your horse. This is especially true for insurance coverage. A horse with a known physical problem—such as a history of colic—may have that condition excluded under the policy. (Note to owners: it's extremely important to know all exclusions in your policy.) A claim for a horse with a pre-existing condition is not likely to get paid.
Not all exclusions are permanent, however, so keep your agent apprised of improving conditions.
Remember to call your agent about a veterinary visit for anything other than routine check-ups. If you're worried about something, chances are the underwriter needs to know. It's better to be safe than sorry and realize that honesty will get you the best result in the long run.
In the unfortunate event of a horse dying, you need to notify your agent immediately, even if this happens on a weekend or holiday. Call your agent's office to get instructions on how to proceed. Good agents have 24/7 service and are available to you if needed.
You'll need to provide a necropsy (which is an autopsy on an animal) to make a claim under your policy. This is the owner's responsibility. Many veterinary teaching hospitals and state departments of agriculture provide this service.
Other Coverage
Most policies cover your horse while it's in the U.S. and Canada. The coverage continues even if your horse is under someone else's care. For example, if a prospective owner is trying out the horse before committing to a purchase, your horse is still covered.
If your horse is purchased outside North America, it can easily be insured by getting the policy extended to include its current home. You'll also likely want to insure the air trip back to the U.S.
Similarly, if your horse is going to compete abroad, it's easy to extend the territorial limits of the policy to include those international events.
As you may know, there are other insurance policies beyond basic equine mortality and major medical coverage to protect the significant financial investments you've made in your horses.
Additional coverage is available for such things as insuring a mare and foal during pregnancy and foaling, infertility insurance for your breeding mares and stallions, and loss of use insurance covering the permanent loss in value if a performance horse loses the ability to compete.
Your agent can discuss a range of comprehensive and customized coverage for your four-legged friend.
Good luck with your horse and have fun. Remember, it's a sport after all.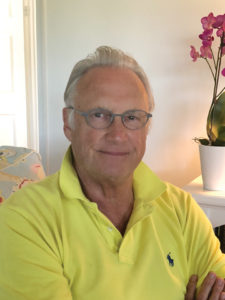 Michael Taylor is founder and President of Taylor Harris Insurance Services (THIS), the only sole specialist in equine insurance in the U.S. Michael worked at Lloyd's of London before founding THIS in 1987 and was formerly an officer in the British Army. Agents service clients in all 50 states. For more information go to THIShorseinsurance.com or call 800-291-4774.
back to top