August Publisher's Letter

Gosh, it's hot. Pandemic, marches, elections … August. But take some time to ease up. Smile. Try the corn, the watermelon, the peaches … Oh yeah, and the ice cream. At County Lines, we're looking out for you.
We hoped this would no longer be a major topic, but "The Impact of COVID-19 on Healthcare" is still very much a concern. Four articles—by Drs. Matthew Hoffman, Olubunmi Ojikutu and Cynthia Schadder, David Raab, and Seth Rubin—ask what impact the pandemic has had on pregnancy, children, elective surgery and virtual medicine. Much has changed in the past months, so we checked in with local experts.
I wondered how our senior communities were doing during the pandemic and was pleasantly surprised to hear their news. It's been hard, but a combination of luck, foresight, planning and excellent staffing has succeeded in minimizing the worst of the effects of the pandemic. Read "Been Down So Long … It Looks Like Up to Me" to learn what several local communities have been doing.
And Marci Tomassone's Guide to 55+ and Retirement Communities will help locate the right community for you or your loved one.
Kirsten Werner of Natural Lands is thinking about teens: how to teach them about sustaining our land, creating the next generation of land stewards, putting them to work planting trees, removing invasive species, and building and maintaining trails. In "Going Outside. Looking Inward" she looks at the success of Chester County Youth Programs.
Netanya Brittain and Emily Bunn have advice for you if you don't want to be cooped up, but also don't want to travel far. They looked outside, right here in the Brandywine Valley, to find rolling hills, wildflower meadows and lush forests, just right for hiking, bicycling, boating, camping and more. Join them in "Destination Outdoors" to find out what's in your backyard to enjoy!
Laurel Anderson is staying close to home but looking for new experiences. She finds them while investigating Delaware County—Delco—Chester County's neighbor. Delco boasts historic sites, world-class gardens, wine trails, sports centers, plus dining and theater options. In "Exploring Delco," she's discovered plenty of options for your visit.
In 2018, we featured the Wyebrook Farm Music Fest. The farm is also where the 80-mile Pennsylvania Dutch Farm to Fork Fondo began and ended. Now, it's 2020 and it looks like Dean Carlson, the farm's owner, is going back to his former profession and putting the almost 200-acre farm on the market. Read Laurel Anderson's "Home of the Month." Think about the next chapter for this unique property.
Separation anxiety? It may affect your dog or cat too, especially after these past months of togetherness. Read about the symptoms and treatments in "The Dog Days of Summer Are (Not Completely) Over " by Mercedes Thomas.
And we hope you entered your pet in our annual Cutest Pet Contest—deadline is August 10th. If not, you can vote for other pets on Facebook in our 7th annual pet contest.
Remember, you can subscribe here on our website. Or read it all at Issuu.com. Enjoy your summer. And stay safe!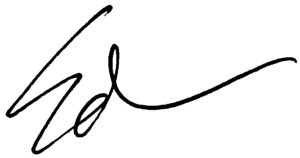 Ed Malet, Publisher
County Lines Magazine
Exploring Delco
There's a lot to explore in our neighbor, Delaware County. From outstanding colleges to great museums to excellent arboretums. Go on the trolley. Get a hoagie. Try your luck at the casino. With travel limited, there's a lot to explore close to home.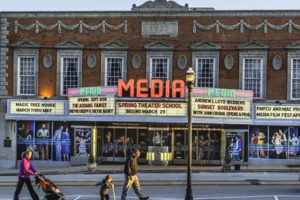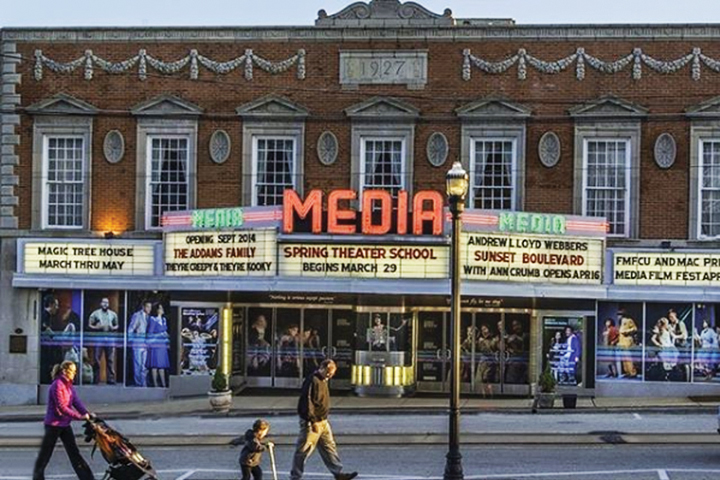 Going Outside, Looking Inward
A select group of disadvantaged teens spend their summer with Bob Steininger, the Director of Chester County's Youth Programs. They learn about sustainability and making healthy choices for themselves, the community and the environment. The program (currently on hold due to COVID) involves work planting trees, removing invasive species, and building and maintaining trails at the Binky Lee and Bryn Coed preserve.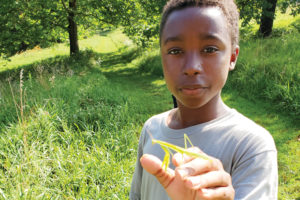 Been Down So Long … It Looks Like Up to Me
I doubt anyone has had it as hard as our senior communities over the past months. Hand-washing, social distancing, masking, new ways of meeting with one another, new protocols for eating and entertainment, planning, making sense of the news … We talked to several and found out how they've fared.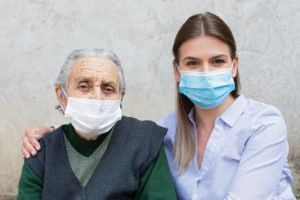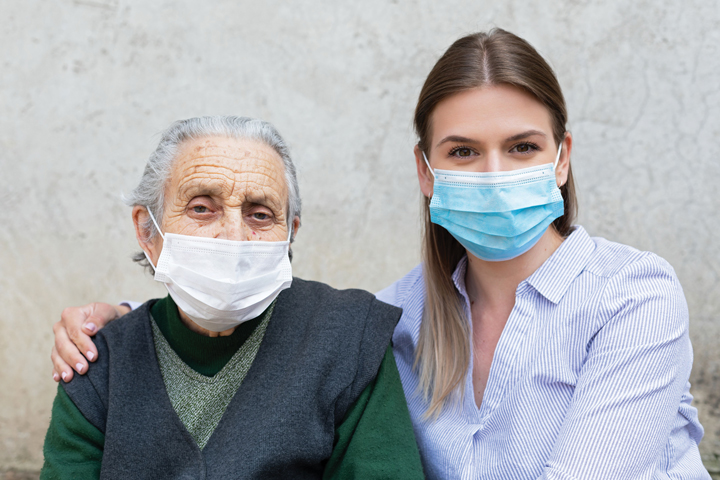 back to top