September Publisher's Letter

September's here, and the pandemic is still with us. But Chester County is learning to live with it. The heat is moderating. We're sampling the farmers' markets and continuing our Zoom meetings. Kids are beginning their mostly online classes. And we're thinking about the coming election.
Our lead feature, "The Best of Chester County Day," is a tour of some of Chester County's magnificent homes. For 79 years, on the first Saturday in October, homeowners opened their doors to the public, and we featured those gracious homes in our pages. This year, instead, Laurel Andersen writes about some of our favorite homes of the past 10 years. Which one do you prefer? Vote on Facebook for your favorite for a chance to win two VIP tickets to Chester County Day 2021.
Perhaps, Chester County Day inspires you. If so, you may want some help to implement your decorating ideas. Read "Home Décor." Maybe next year your house will be picked for the tour.
Madison Meinel can still hear horses galloping, trotting, jumping. This year, most events are cancelled, but she celebrates and remembers the many years of horsemanship in "Chester County's Equestrian Traditions and Treasures." And she finds several things for equestrians to do.
In "Books that will Make You (and Your Kids) Smarter about Politics," Shelly Laurence of Main Point Books looks to get beyond the soundbites and news cycles of our TVs. Read just one of the books she suggests, make a more informed decision about who should be leading us, and VOTE!
More than 50 years since Martin Luther King's assassination, more than 150 years since the Civil War … Yet, in 2020, we are still marching, demonstrating, protesting. In "Black Lives Still Matter," I visited a special exhibit at the Delaware Art Museum and am reminded.
It's peak season for our farms: tomatoes, corn, potatoes … But too many in Chester County are hungry: 43,000, over 8%, are food insecure. Fred de Long of Willistown Conservation Trust looks at what we can do about it in "Feeding a Community … One Garden at a Time."
Big parties are out for now. They're just not safe. While some look at last year's extravagance wistfully, we feature several Chester County spots that will work during these times in "Vows in Intimate Wedding Venues."
In "Wine Flavors of Fall," Jessica Roberts goes red, but is not ready for the big cabernets of late fall and winter. For this season, her recommendations aren't so big: pinot noirs. GSM blends, barberas and nebbiolos. Mmmm, they're good.
Perhaps we're spending more time at home these days. We take pleasure in the tastes, aromas and textures emanating from our kitchens. Kneading, folding, letting the dough rise, baking … In "Kneading Comfort," Alyssa Thayer tells how to make bread—including sour dough—the old-fashioned way.
Remember, you can subscribe on our website. Or read it all for free at Issuu.com. We hope you enjoy our September issue. And stay safe!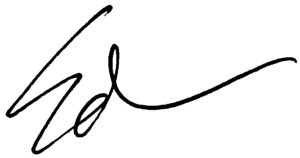 Ed Malet, Publisher
County Lines Magazine
Black Lives Matter
The Delaware Art Museum revived its 2018 exhibit "Black Survival Guide, Or How to Survive a Police Riot" by renowned photographic artist Hank Willis Thomas. The exhibit consists of 12 stunning photos of Wilmington—each five feet tall and superimposed on the pages of the BSG—taken shortly after Martin Luther King's assassination. See the exhibit before it ends later this month.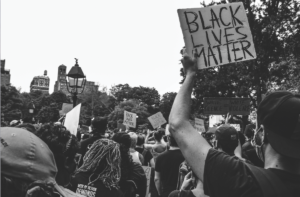 Chester County Equestrian Traditions and Treasures
Any other year, our area would be awash with spectacular equestrian events: Ludwig's Corner, Dressage at Devon, Plantation Field International Horse Trials and more. This year, they're cancelled, or at least foreshortened. But Madison Meinel looks back fondly and finds equestrians still have things to do and appreciate in Chester County.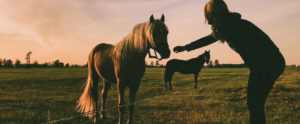 Wine Flavors of Fall
As the weather cools, our taste buds turn to red wines. Pinot noirs, GSM blends, nebbiolos and barberas are perfect for this in-between season. Jessica Roberts of Fine Wine & Good Spirits recommends several for around $20 to try this month.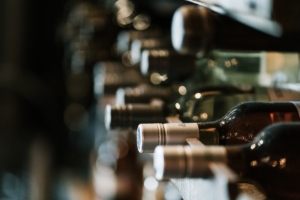 back to top