A Milestone Year for Steeplechase Racing
This season, local races celebrate landmark anniversaries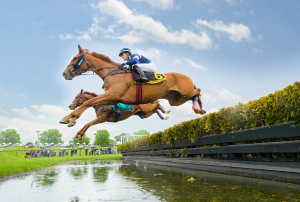 The weather is warming, flowers are blooming and spring has sprung. It's May, and that can only mean one thing — steeplechase season is back!
The Brandywine Valley has a rich history of steeplechase racing, and this year two local races are commemorating milestone anniversaries, and a third is heading for a centennial. The Winterthur Point-to-Point marks 45 years, and the Willowdale Steeplechase is celebrating 30 years of racing. Plus, the Radnor Hunt Races are returning for their 92nd year — an impressive feat by all accounts.
Come for the thrilling races, stay for the tailgating, carriage and foxhound parades, antique cars and fun for the whole family. Each race has its own unique traditions, special atmosphere and beneficiaries.
Get ready to pack up the car, bring sunscreen and wear walkable shoes for the grassy grounds. Here's what you need to know for this year's steeplechase season, along with a schedule of events.
A Little History
Steeplechase racing has a long and storied history. It's believed to have originated in 18th-century Ireland as a cross-country race. Horses and riders would race through the verdant Irish countryside, across rolling hills and over stone walls and timber fences. Races would go from one landmark to another, often using church steeples as starting and end points, hence the names "point-to-point" and "steeplechase." The first recorded steeplechase took place in 1752, over 4.5 miles in County Cork.
Steeplechase racing came across the Atlantic with Irish and English settlers on the East Coast. Even before the Civil War, there were recognized race meetings in Pennsylvania, New York, Maryland and Virginia — races in Washington, D.C. took place as early as 1834. In the late 1800s, Thomas Hitchcock, called the father of the American steeplechase, built the first steeplechase training center on his 3,000-acre property in Aiken, South Carolina. The legacy continues in Aiken, with its 2023 race having been held on March 25.
Today, steeplechase racing has become a beloved tradition in the Brandywine Valley and beyond. Elegant fashion, lavish tailgating and heart-pounding equestrian action come together to create an experience you won't find anywhere else. Plus, each event raises money for local nonprofit organizations, so you can feel good while you're having fun in the countryside.
45th Winterthur Point-to-Point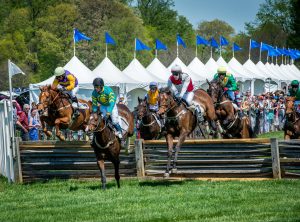 This year's steeplechase season kicks off with the Winterthur Point-to-Point race on Sunday, May 7. Head just across the state line to northern Delaware for a festive day of pageantry, family fun and thrilling horse-racing action.
Take in the stunning Winterthur estate grounds as the finest riders and thoroughbreds on the National Steeplechase Association circuit race for purses totaling $60,000. New this year, you can up the stakes with the StableDuel app. Build your own stable of horses from the day's races. The better your stable performs, the more fantasy points you earn for a chance to win real cash prizes!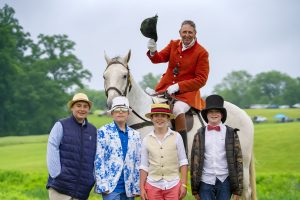 There's plenty of fun to be had outside the race course, too. The full schedule of events includes the beloved Parade of River Hill Foxhounds, the Keystone Region Rolls-Royce Owners' Club Antique Auto Display, and the spectacular George A. "Frolic" Weymouth Antique Carriage Parade making an entrance behind smart teams of horses. The marketplace offers plenty of shopping and local merchants, and the Winterthur Hunt has special activities for the whole family, including family and children's photos, and fun for pups.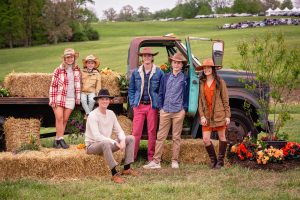 Have a competitive side? Join the tailgate competition judged by celebrity pastry chef Dru Tevis, Lewes resident and winner of Food Network's 2022 Holiday Baking Challenge. Or don your finest steeplechase attire — hat included, of course — for a chance to win the new Best Dressed Head to Toe contest. Fashion experts will comb the crowd to find the best turned out guests. Winner receives a 2023 Point-to-Point hat or fascinator and a $500 gift certificate. Even kiddos can get in on the friendly competition with the afternoon stick-pony races.
Proceeds from this year's Point-to-Point support key environmental and landscape stewardship initiatives at the Winterthur estate.
If You Go: Sunday, May 7. 5101 Kennett Pk., Winterthur, DE. No day-of ticket sales. 302-888-4994; Winterthur.org/PTP.
Tip: Bring your Point-to-Point wristband back during the month of May to enjoy a day of free admission to Winterthur Museum, Garden & Library.
30th Willowdale Steeplechase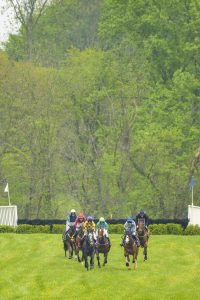 Celebrate Mother's Day a little early at the Willowdale Steeplechase on Saturday, May 13. Whether you're an equestrian enthusiast or just looking to have fun and enjoy a beautiful day in the country, this is a Chester County tradition you'll want to attend.
Come to the 160-acre grounds and feel transported to the Irish countryside. Take in the rolling green hills as you watch majestic horses and talented riders take part in six sanctioned races, competing for $105,000 in prize money. Races take place on two courses — one featuring solid post and rail (or timber) fences, European-style hedges, open ditches and water jumps, and the other with smaller natural hurdles that the horses can brush through, and usually ridden at a faster pace.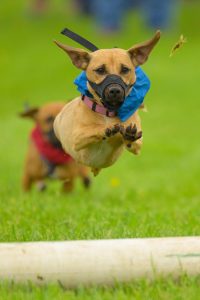 Especially notable is the famous Willowdale water jump, the only one of its kind in North America. Hidden behind a hedge, it spans 12 feet with an 18-inch drop in elevation — jockeys must ride it "California surfing" style, a special method of sitting on the horse.
Unique to Willowdale is its natural amphitheater, which allows spectators to follow most of the races' action from all the spectating areas — whether from a vantage point high on the hill or nearer the action right on the rail.
Of course, fashionable tailgating is a major part of this generations-old event. Enjoy delicious food and drink from local vendors, or BYO for a fully customizable tailgate experience (note: beer is the only alcohol served by vendors). Take part in the tailgate contest — this year's theme is "Make a Splash" — and best dressed and hat contests for a chance to win exciting prizes.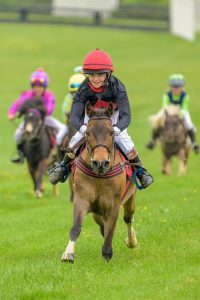 There are lots more fun events planned throughout the day, too, like the Jack Russell terrier races, pony races and antique car display. Little ones will love the Kid's Alley activity tent, stick-pony jumping course and coloring contest.
This year Willowdale is "Racing for Life," as proceeds from the races benefit the Stroud Water Research Center and the University of Pennsylvania School of Veterinary Medicine's New Bolton Center.
If You Go: Saturday, May 13. 101 E. Street Rd., Kennett Square. 610-444-1582; WillowdaleSteeplechase.org.
Tip: Consider attending a pre-race-day event, like the Willowdale in White dinner or Willowdale Course Walk with Race Chairman Dixon Stroud. More information online.
92nd Radnor Hunt Races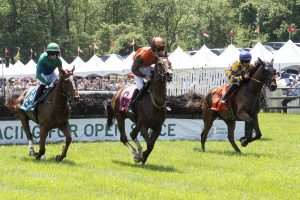 Last but certainly not least, the Radnor Hunt Races take place on Saturday, May 20. One of the oldest steeplechases in the region, this historic event brings the best thoroughbred horses, riders and trainers from across the country to the Main Line once again to compete for purses totaling $95,000.
Founded in 1883, the Radnor Hunt is the oldest foxhunt in the United States, holding its first steeplechase in 1928. Come to the W. Burling Cocks Racecourse for five thrilling jump races sanctioned by the National Steeplechase Association, each with different lengths and challenges, such as the type of track (brush or timber jumps) and the number of jumps.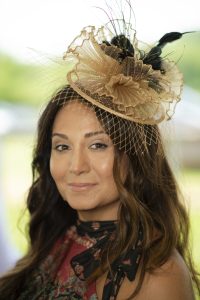 Between races, there are plenty of special events planned, like the third annual Katherine W. Illoway Invitational Sidesaddle Race, a spectacular antique carriage parade and the much-loved parade of foxhounds.
There are lots of ways to enjoy the Radnor Hunt Races, from standard tailgating on the rail and in the Picnic Patron area to tented tailgate options. Or choose to enjoy the action from box seats or the all-inclusive Skip's Fox's Den. Located at the finish line, the Fox's Den includes gourmet catering, full beverage service, private restrooms and the opportunity to mingle with owners, trainers and riders.
Bringing the whole family? The brand-new Kit's Club is a BYOB, family-friendly version of the Fox's Den, offering a buffet lunch with a view of the finish line. The tent will also include age-appropriate activities — though all children must be accompanied by an adult.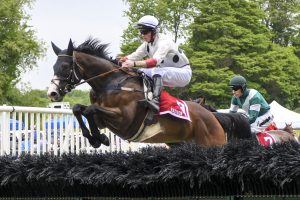 For over 40 years, the Radnor Hunt Races have been "Racing for Open Space," with the Brandywine Conservancy as their beneficiary. The conservancy preserves and protects over 70,000 acres of open space, including the Radnor Hunt racecourse and surrounding grounds.
If You Go: Saturday, May 20. Radnor Hunt Grounds, 826 Providence Rd., Malvern. No day-of ticket sales. 610-388-8383; RadnorHuntRaces.org.
Tip: Planning on taking an Uber or Lyft to the races? Be sure to pick up a rideshare pass beforehand. Pickup and drop-off are at Gates 1 and 5.
Steeplechase Schedules
45th Point-to-Point at Winterthur
Sunday, May 7
10:30 am – Gates open
11:45 am – Delaware State Police Pipes and Drums
12:00 pm – Alison Hershbell Pony Races
12:30 pm – Parade of River Hills Foxhounds
1:00 pm – George A. "Frolic" Weymouth Antique Carriage Parade
1:30 pm – Tailgate Picnic Competition Presentation, Stick Horse Races (ages 4 and under)
1:50 pm – National Anthem (sung by Chloe Abel)
2:00 pm – Isabella du Pont Sharp Memorial Maiden Timber Race
2:15 pm – Stick Horse Races (ages 5–7)
2:30 pm – Winterthur Bowl Open Timber Stakes
2:45 pm – Stick Horse Races (ages 8–10)
3:00 pm – Vicmead Plate Amateur Apprentice Timber Race in Honor of Louis "Paddy" Neilson III
3:30 pm – Middletown Cup Amateur Training Flat Race
3:45 pm – Presentation of the Greta Brown Layton Trophy
4:00 pm – Gates close
30th Running of the Willowdale Steeplechase
Saturday, May 13
10:00 am – Gates open, Welcome Announcements
10:30 am – Jack Russell Terrier Races
11:30 am – Pony Races
12:00 pm – Tailgate, Hat and Best Dressed Contest judging begins
12:30 pm – National Anthem
1:00 pm – 1st Race: Apprentice Rider Hurdle: Liam Magee Apprentice Rider Race
1:30 pm – 2nd Race: Maiden Claiming Hurdle: The Folly
2:00 pm – 3rd Race: Ratings Handicap Hurdle: Rose Tree Cup
2:30 pm – 4th Race: Amateur Timber Stakes: The Buttonwood/Sycamore Farms Willowdale Steeplechase Stakes
3:00 pm – 5th Race: Maiden Timber: The Landhope Cup
3:30 pm – 6th Race: Amateur Apprentice Timber: The Marshall W. Jenney Memorial Foxhunter's Chase
5:30 pm – Gates close
92nd Radnor Hunt Races
Saturday, May 20
9:00 am – Gates open
11:00 am – Lead Line Pony Race
12:00 pm – Picnic Tailgate Competition, Theme: A Hop, SKIP, And A Jump
1:00 pm – Mounted Color Guard of the First Troop Philadelphia City Calvary and the National Anthem (Orpheus Club of Philadelphia)
1:30 pm – 1st Race: The Milfern Cup
2:10 pm – 2nd Race: The Thompson Memorial Steeplechase
2:25 pm – Carriage Parade
2:50 pm – 3rd Race: Radnor Hunt Cup
3:30 pm – 4th Race: National Hunt Cup
3:45 pm – Parade of the Radnor Hunt Foxhounds
4:10 pm – 5th Race: Henry Collins Steeplechase
4:50 pm – The Katherine W. Illoway Invitational Sidesaddle Race
6:00 pm – Gates close
Schedules are subject to change.
back to top