2021 Aug Publisher's Letter

Get your County Lines! Good-bye to the pandemic, we hope. August is here!
We start this month with the "Best Things to Do." Event-maven and Associate Editor Marci Tomassone also shares her schedule for the fall with "Mark Your Calendar."
But THE best thing to do in August is "Citadel Country Spirit USA." In its 3rd year—2020 was postponed—it will feature Brantley Gilbert, Miranda Lambert and Chris Young. Altogether, 20 county music acts performing live. What a way to end the summer!
In our town focus, we visit the diverse community of Delaware County. Learn more about the locations used in HBO's hit series "Mare of Easttown," plus some sunnier places, in "Delco Is Having Its Day."
As the pandemic wanes, it's a good time to review your family's health. Dr. Jacquelyn Detweiler, DO and FAAO with CHOP shares her thoughts in her "Back to School Health Checklist." You'll keep that around for a while. In "Pandemic and Teens' Mental Health," Yun Jung Lee, MA, ATR-BC, and LPC and clinical director at Embark at Main Line looks at the toll that social distancing and other public health measures have taken on teens. Dr. Janet Jacapraro, MD with Penn Medicine, also asks about the impact of the pandemic, but at the other end of the age spectrum. In "Seniors' Health Post-Pandemic," she discusses how the elderly, after more than a year of following guidelines, might return to "some sense of normalcy."
One of Dr. Jacapraro's thoughts—and mine—is the role of athletics. My contribution is "Competition for the Ageless." The senior communities in County Lines country are challenging their residents with everything from walking programs to bocce tournaments to water volleyball to pickleball. Learn more about local facilities in our "Guide to 55+ and Senior Communities."
Your pets shouldn't be forgotten as we return to the workplace. They faithfully saw you through the quarantining, and you need to help them with a new transition. Assistant Editor Madison Meinel offers tips in "Prep Your Pets for Post-Pandemic Life." Oh, yes. Enjoy our "Cutest Pet Contest" too!
And what about the birds? They also stuck around through the pandemic, at least if there was food available. Some of us put out seed for the birds. But Kirsten Werner of Natural Lands reminds us that many birds prefer insects and caterpillars, especially at certain times of year, and few of us can put those delicacies in their feeders. In "Building an Insect Factory," she explains why and how to use native plants to attract birds to, and keep them in, the landscape.
Alyssa Thayer of "Brandywine Table" knows where to eat. She's followed the Field to Fork series hosted by SIW Vegetables, and shares recipes for Smoky Grilled Chicken Thighs, Chermoula Sauce and Cardamom Scented Malabi with Fresh Figs. Best with fresh ingredients!
Over the past months, the emphasis has been, partially of necessity, on small weddings. But now we can "Go Big at these Wedding Venues." There are 11 options to choose from. Time to have a celebration!
We went to our archives to find the right article about beer. We found suggestions from Jamie Robinson, of the former Boxcar Brewing Company. In "Beer Cocktails," he recommended first for breakfast, a Michelada. Then, around lunch, try a shandy. And for later in the day, a Snakebite, a Summer Hoedown, a Stout Float or a Red Eye. All made with beer. He wrote back in 2015 that these will "bring a fresh perspective and a new life to one of man's oldest fermented beverages."
Check out our events section for the best things to do in August! Plus "Family Fun" has ideas for things you can share with your kids!
At www.countylinesmagazine.com, you can read the August issue's articles on-line. And at www.Issuu.com, you can enjoy the complete digital issue FOR FREE. You can also click Get A Copy on the website to find locations to get a print copy.
We hope you'd like to subscribe to County Lines. Do it online or call 610-918-9300. For single issues, try Kimberton Whole Foods, Janssen's, the Foodery, Harvest Market, Wellington Square Bookshop, Reads & Company, Main Point Books or your local library. Visiting an advertiser is also a great—and free—way to find copies!
We hope you enjoy our August issue!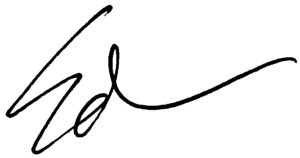 Edwin Malet, Publisher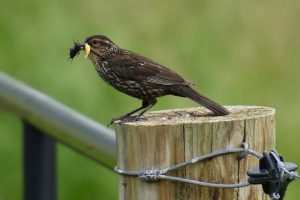 Building an Insect Factory
Caterpillars are the best creatures on the planet at converting solar energy to food, which is why so many birds—96%—prefer them in their diets to other insects. And most caterpillars have a diet that depends on native plants. By replacing our lawns with meadows of native plants, we can create food for caterpillars and other insects, nectar sources for butterflies and hummingbirds, and seeds for short-tailed shrew and meadow-jumping mice among others, making our hawks, orioles, owls and other birds happier and more plentiful. Win-win.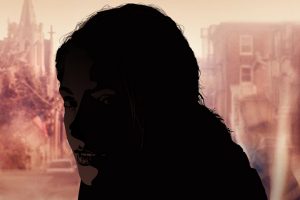 Delco Is Having Its Day
If you didn't know about Delaware County, you may have been schooled by the recent HBO hit series "Mare of Easttown" set there. Hoagies and cheesesteaks are the local delicacies. Visit the local hangs featured in the series, e.g., the walk beneath the Commodore Barry Bridge, the Start Hotel Bar, and the Cascata Café. Delco is also home to Swarthmore College, the Media and Hedgerow Theatres and the best cheesesteak in the Delaware Valley. Read the article and find out where.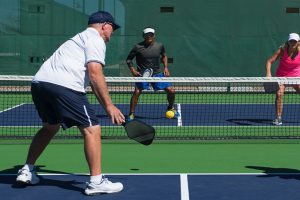 Competition for the Ageless
Seniors have to get exercise. Health professionals recommend at least 150 minutes per week. But exercise should also be fun. Many seniors want to compete and some yearn to still be regarded as athletes. Our senior communities recognize this and offer their residents facilities, equipment, classes, leagues and tournaments that will get them moving. Pickleball, anyone?
back to top