Publisher's Letter
October 2023
Apples, pumpkins, yellow, red and orange leaves getting ready to descend. The days are shortening but County Lines is brightening. Welcome fall!
If you haven't been to Phoenixville for a while, you're in for exciting surprises. In "Destination Phoenixville," Emily Hart says the borough is bustling! Cyclists, dogwalkers, early shoppers with fresh food and flowers from the farmers market. Molly Maguire's has expanded. The Colonial Theatre showed Oppenheimer and Barbie this summer. A slew of restaurants and several beer gardens have opened. And artwork lines the streets!
There's no better time than fall for a road trip across the Brandywine Valley. Fall colors, scenic landscapes, charming towns. Celebrate with a drive through County Lines country, full of shopping, dining, exciting events and fun for the whole family. Join Shannon Montgomery as she travels to West Chester, western and southern Chester County, the Main Line, Delaware County and Wilmington in "Across County Lines."
"Look! A Hawk! A Kettle of Hawks!" This fall, witness the great migration of raptors at Hawk Mountain, just a short drive — 90 minutes — away. Pack binoculars and dress warmly. You'll see thousands of birds — broad-winged hawks, sharp-shinned hawks, red-tailed hawks and many other species — making their way south.
Victoria Laubach will help you to "Create a Vibrant Autumn in Your Own Backyard." Design displays of fall color in your garden by choosing native trees and shrubs — whether it's a specimen tree or small to medium-sized trees and shrubs that can add autumn color interest to your garden.
As the days shorten and grow darker, are you ready for a spooky story? Perhaps a chilling tour of a haunted house or graveyard? Austin Littrell and Mackenzie Taylor invite you to test your spirit in "Chester County's Scary Stories and Haunted Tours."
As parents know, the process of helping your child find the right college can be a challenge in the best of times. The pandemic years certainly complicated the process, and a recent U.S. Supreme Court case added to the mix. In "Prepping for College Admission Changes," Cara Corridoni takes a look at the current landscape and talks with local private school administrators. Also helpful, look at our "Guide to Private, Independent & Cyber Schools & Arts Education" from Associate Editor Marci Tomassone.
Laurel Anderson looks at the "Fall Real Estate Market" and finds that while it's still tight, creative thinking can help. She talked with Kit Anstey, Stephen Gross, Missy Schwartz, Deb Sparre, Gary Scheivert and Mark Wilcox, all experienced realtors in County Lines country and came away with ideas to deal with the "emotional roller coaster."
Though cocktails come in and out of style, the martini remains timeless. Elizabeth Hughes had the enviable task of looking for a classic martini at the bars and restaurants of Chester County along with a selection of variations. In "Make Mine a Martini," she's got area mixologists to share their recipes.
In her Market Series, Courtney H. Diener-Stokes of Brandywine Table pops in to the Phoenixville Farmers Market, finds food for fall as well as several recipes: vegan beef Wellington, leek and mushroom salad, salsa verde, maple apple-cherry crisp. It's all fresh, tasty and local!
Finally, in "Theater Spotlight," we note The Prom at The Media Theatre is opening this month. This exuberant musical will have you tapping your toes and laughing out loud as it takes you on a roller-coaster ride of emotions. From show-stopping dance numbers to heartwarming ballads, the sensational score will have you humming long after the curtain falls.
At CountyLinesMagazine.com, you can read the October issue's articles online. And at Issuu.com, you can enjoy the complete digital issue FOR FREE. You can also click Get A Copy on the website to find locations to get a print copy.
We hope you'll subscribe to County Lines. Do it online or call 610-918-9300. For single issues, try Carlino's, Kimberton Whole Foods, Janssen's, Crop's Fresh Market, Country Butcher, the Well, the Foodery, Harvest Market, Wellington Square Bookshop, Reads & Company, Main Point Books or your local library.
Copies are also available at about 300 locations. Visiting an advertiser is a great — and free — way to find copies!
We hope you enjoy our October issue.
Ed Malet, Publisher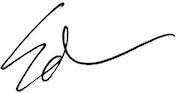 610-918-9300
---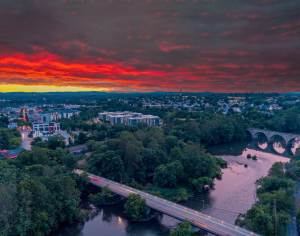 Destination Phoenixville
A decade ago, some artists and entrepreneurs had a vision. Cyclists, dogwalkers, shoppers on Bridge Street. Steel City, Molly Maguire's, Mont Clare Deli and the Colonial Theatre have been joined by the likes of Root Down Brewery, Avlos, Sedona Taphouse and many others. New amusements and stores — Ravensgate, the Fun Dungeon, Forever Changes, Gemelli's and Lock 29 are flourishing. No doubt, the Phoenix is rising!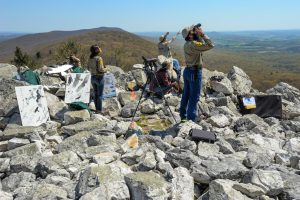 Look! A Hawk! A Kettle of Hawks!
Choose the right weather, dress warmly, grab your binoculars, and head to Hawk Mountain. Only a 90-minute drive, in the fall, you'll see hundreds — perhaps thousands — of hawks and other raptors heading south for the winter. Red-tailed, broad-winged and sharp-shinned hawks as well as bald eagles, falcons, ospreys, kestrels and many other species will fly by.
Prepping for College Admission Changes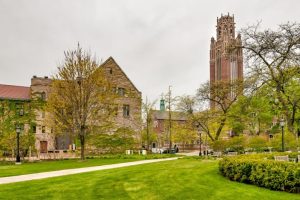 The landscape of college admissions has changed and continues to evolve. For one, standardized test scores have become optional. At 78% of four-year colleges, they're not required. Yet, admission is increasingly competitive. What does all this mean? New emphasis will be placed on college essays. Doing the little things — a campus tour, reading the emails, meeting the admissions officer. And remember, colleges will spend more time and money trying to attract you than you will on them.
back to top