Publisher's Letter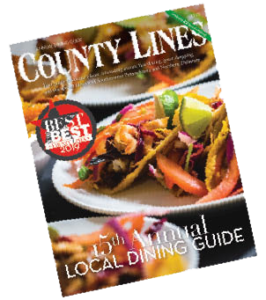 Happy New Year! And welcome to our 2019 Annual Dining Guide.
Once again we serve up the "Best of the Best:" our selection of restaurants, eateries, pizzerias, bars, and other places to satisfy your hunger and thirst in County Lines country. We hope you enjoy eating and drinking at them as much as we enjoyed tasting them.
In 2018, West Chester added several fabulous restaurants, according to Malcolm Johnstone, head of its Business Improvement District. He directs you in "Culinary Vision Sets The Pace In West Chester."
 Check out our "Dining Guide" and "Food Events" as well. Let us know your favorites.
Dan Balmer went looking for beer and has found quite a few new good ones. He writes, "New Breweries For The New Year." Corey Ross, on the other hand, suggests that it may be time to take the matter into your own hands. In "Home Brewing 101," he'll tell you how to get started.
If you're cooking—better yet, before you start cooking—read "Kitchen Gadgets and Equipment Worth Their Space" by our Food Editor Laura Muzzi Brennan. She'll turn you on to what's best. And it's not a list of your re-gifting candidates.
Before you start eating, we suggest planning. Read "Eating for Wellness" by Julie Funk, Director of Health & Wellness Services at Chester County Hospital. And you better keep it close for reminders. Read it again in a few months. How are you doing?
In addition, we've looked at the independent schools, found a range of successful seasons, for teams and team members, this fall. We've compiled them into a "Sports Roundup." At the other end of spectrum, our seniors also can plan to be happily active. For a list of events, see "Senior Happenings."
For the rest of us—rather, for all of us—our Best Local Events section is offered for things to do for you and your family.
We hope you enjoy this delectable issue!
At www.countylinesmagazine.com, you'll be able to get January's on-line issue. At www.Issuu.com, you can get the whole magazine electronically for $2 per copy. You can also click Get A Copy to find locations to get a print copy.
We hope you'd like to subscribe to County Lines. Do it online or call 610-918-9300. For single issues, try Wellington Square Bookshop, Wegmans, Paoli News, Berwyn News and Bryn Mawr News. Visiting an advertiser is a great—and free—way to find copies!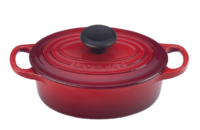 Kitchen Gadgets and Equipment Worth Their Space
Like an admissions officer to college, when it comes to kitchen gadgets, you should evaluate "everything:" its use, its appearance, how easy it will be to clean; also, its nostalgic value and "the clutter." It's personal, but you always have to deal with limited space. The author's choices are surprising: choosing three sets of measuring cups but rejecting the toaster oven, for instance. Discover her other choices. New Year's is a good time for tough decisions: out with the old and all that.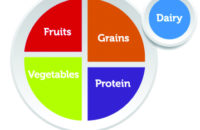 Eating for Wellness
"Good nutrition" seems to change from week to week, depending on who's spoken last. There is, however, sound research on what makes us sick and what makes us well. Preventive nutrition is all about incorporating plentiful sources of plant-based foods that offer all the protein, calcium, vitamins, minerals, fats and fiber we need.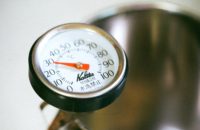 Home Brewing 101
If you can make soup at home, you can make beer. It's easy and fun. It just requires attention to time, temperature and process. The basic equipment—it comes in kit form—requires about $200 for about 5 gallons. Then you need four or five weeks. Voila! Beer! The process appeals to many different backgrounds. Scientific types will gravitate toward the chemistry of brewing; artistic types toward experimentation. But beer lovers will enjoy every aspect of brewing.
As always, we hope you'd like to subscribe to County Lines. You can subscribe online or call 610-918-9300. For single issues, try Wellington Square Bookshop, West Chester Book Outlet, Wegmans, Paoli News, Berwyn News, Bryn Mawr News and other newsstands. Visiting an advertiser is a great — and free — way to get one: click Get a Copy on our website to find locations.
Thank you for reading.
Ed Malet, Publisher
County Lines Magazine
back to top