January Publisher's Letter

Happy New Year! It's 2020! In this first issue of the decade, we focus on what to eat and drink throughout the year.
Again we serve up the "Best of the Best": our selection of restaurants, eateries, bars, farms and food. It's our 16th time! Editor Jo Anne Durako and her writers put in lots of work, made close decisions, but, in the end, are very happy to share their findings. Feel for them. Someone's got to do it.
And check out our "Dining Guide" to find excellent eating in the many towns in our area. Let us know your favorites.
Our area continues growing as a dining destination, with several outstanding restaurants being added to West Chester's bounty. Malcolm Johnstone gives you a tour in "Satisfying Cravings." As likely, you'll create some cravings as you read.
In January, I'll return to another culinary hub—Phoenixville—and join 600 other diners at "A Taste of Phoenixville" for a night of delectable delights, where good food is combined with good works supporting Good Samaritan charities.
Associate Editor Marci Tomassone looks beyond January with a calendar of "Food Events" through December, plus plenty of "Senior Happenings" for the year.
In "Cheers for New Beers," Assistant Editor Mercedes Thomas samples new pubs and new brews in Kennett Square, Chester, West Grove, Collegeville, Phoenixville, Exton …. Many more places to whet your whistle!
Brandywine Table's Alyssa Thayer writes about "Growing Good Eaters," sharing suggestions for teaching young palates to enjoy diversity in their menu. Kale pesto for kids, anyone?
And a few words of caution: not all that you eat should be eaten! Amy Wachter, M.D., and Julie Garey RDN, LDN, CDE give some tips in "Diabetes and Healthy Eating."
Our kids continue to put calories to very good use. Football, volleyball, field hockey …. In "Area Independent Schools Find Success in Fall Sports Season," we've looked at last season's star athletes … and wish them good luck in the future.
As always, our Best Local Events section offers things to do for you and your family. We hope you enjoy this delicious issue!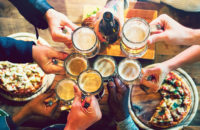 Best of the Best
When it's time to dine out and you want a place that's special, check our suggestions for what's new, interesting and noteworthy. We've selected about 100 restaurants and other eateries, along with local cookbooks, Instagram feeds and podcasts to check out. Ultimately, whether you want the Best Duck or Best Pizza, the Best Bread or Best Sour Beer, you'll find something satisfying here.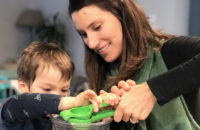 Growing Good Eaters
Kids are naturally inquisitive and open to trying new things, including new food. They're also strongly influenced by the behaviors of others. Much of what our kids like depends on how they're exposed to it, and how often: according to experts, between 8 and 15 times is required to get kids used to a new taste. More than anything else, growing, cooking and even shopping for food with your kids is the best way to introduce new foods.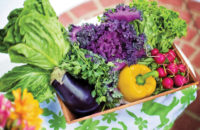 Diabetes and Healthy Eating
For people with diabetes, it's important to make the right eating choices because those choices directly affect blood sugar levels. Eating right—choosing the right foods and the right amount—and being active can prevent complications of diabetes. The authors recommend lean protein, whole grains, low-fat dairy, whole fruits and vegetables. And cut out sweets, sweetened drinks, refined grains and processed foods. These changes can have a dramatic impact on your health.
At this website, you'll be able to read the January issue on-line. At www.Issuu.com, you can get the whole magazine digitally for $2/copy. Or you can click How to Get A Copy to find locations to pick up a print copy.
We hope you'd like to subscribe to County Lines. Do it online or call 610-918-9300. For single issues, try Main Point Books, Wellington Square Bookshop, Reads & Company, Wegmans, Paoli News, Berwyn News and Bryn Mawr News. Visiting an advertiser is a great—and free—way to find copies!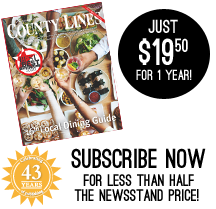 Ed Malet, Publisher
County Lines Magazine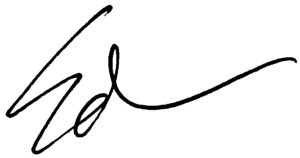 back to top