Events Blog—Sept. 19–25
This week, cheer for your favorite horse at an equestrian triathlon, lace up your running shoes and support cancer survivors, view local artwork in DelCo and more!
For more events, check out the Events Page on this website.
Plantation Field 12th International Horse Trials—Sept. 19–22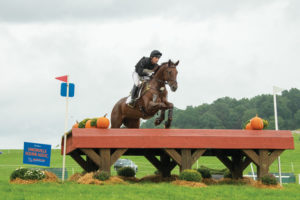 Look no further than the rolling hills of Unionville's picturesque countryside for an extended weekend of Plantation Field's International Horse Trials. Sprawling across 350 acres, Plantation Field invites serious competitors to participate in this annual equestrian triathlon, featuring cross country, show jumping and dressage events.
Plus there's plenty of fun outside the ring and off the courses. Join the tailgate competition, watch the antique car show and brows the offerings at the Country Fair's vendors and activities. Free on Thurs. & Fri.; $20/carload Sat. & Sun. More at PlantationField.com.
347 Green Valley Rd., Unionville.
Unite for HER 5k Run & 2k Walk—Sept. 21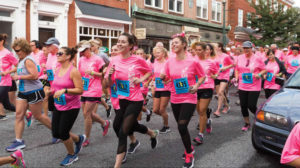 Get moving for a great cause! Join Unite for HER's celebration of 10 years of service in the local community, while honoring women affected by breast and ovarian cancers. After the race and walk, enjoy tailgating with the Cheers to You Champagne Bar, DJ, food trucks, kids games and bounce house, local vendors and more.
Race starts at 8:45 a.m. and 9 a.m. Packet pick-up on Fri., Sept. 20, at The Classic Diner. More at UniteForHer.org.
16 E. Gay St., West Chester. Race welcome, Sat. morning in Wells Fargo lot next to Classic Diner.
Smithsonian Magazine's 15th Annual Museum Day—Sept. 21
Enjoy some free fun as you explore fascinating exhibits around our area on Smithsonian Magazine's Museum Day! Special tickets guarantee free admission to select venues and can be downloaded from the Smithsonian's website. Participating museums include Brandywine River Museum of Art, Delaware Museum of Natural History, Hagley Museum, the Delaware Art Museum and more.
For tickets and other local museums, visit Smithsonian.com/MuseumDay. Free admission … what's not to love?
Brandywine River Museum Art, 1 Hoffmans Mill Rd., Chadds Ford. Sat., 9:30 to 4:30.
Delaware Museum of Natural History, 4840 Kennett Pk., Wilmington. Sat., 9:30 to 4:30.
Hagley Museum, 200 Hagley Creek Rd., Wilmington. Sat., 10 to 5.
Delaware Art Museum, 2301 Kentmere Pwky., Wilmington. Sat., 10 to 4.
Delco Arts Week—Sept. 21–28
Proving there's no need to go to Philly for art and culture, Delaware County's first Delco Arts Week features over 30 unique attractions. From the nation's first community theater, to professional musical performances, ballet companies, distinctive galleries, history museums and thousands of classes for people of all ages, all roads DO lead to the arts in Delaware County.
Whether you're traveling from Aston to Wayne, Newtown Square to Rose Valley, there's bound to be the ideal event for you. More info at Delcoarts.org.
All around Delaware County.
Dressage at Devon—Sept. 24–29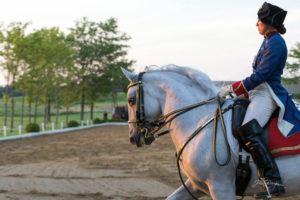 See world-class horses and riders perform at Dressage at Devon, a premier North American equestrian event combining a dressage competition and the world's largest open breed show with the international Fall Festival shops and special activities for the entire family.Watch horses and riders pirouette and piaffe to wow the crowd and judges, then go shopping at unique boutiques, or watch the Dressage Explorers for the kids on Sunday.
$10/day, ages 13 and up. $5/day ages 3-12; free under 3. More info at DressageAtDevon.org.
Devon Fairgrounds, 23 Dorset Rd., Devon.
back to top